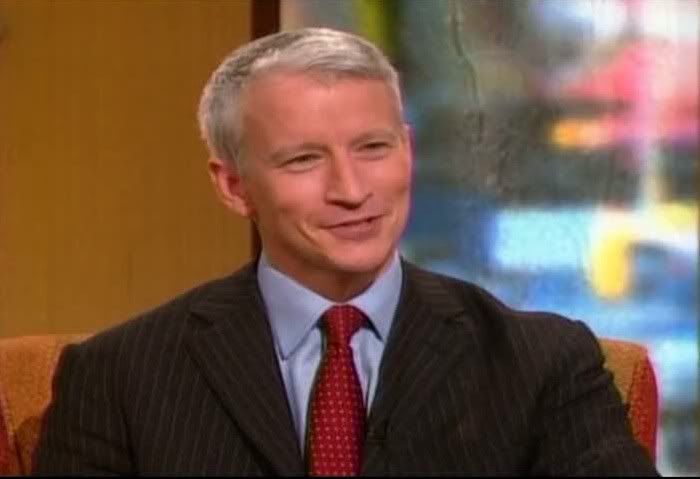 Anderson has attended high-society parties in New York meeting the rich & famous and for the past few years we have seen him at the Vanity Fair Oscar party. Admittedly, he isn't a fan of celebrities and finds some of these parties boring. After mentioning in several interviews this week that he was flying to Mississippi this weekend to attend the Cooper family reunion, I got the impression he was more than excited to attend this gathering. Unlike the Hollywood soirees, Anderson can throw on a polo and shorts, kick back, and relax while catching up with family he probably hasn't visited in awhile.

Sheryn's Anderations had a great post earlier this week quoting Wyatt's description of family reunions. After seeing her post, I went back and read Wyatt's reunion passage in Families. Anderson said he felt more like a Cooper than a Vanderbilt. I can see why after finding out where Anderson gets some of his physical attributes. Here are a couple of snippets of what I found in Families:


The similarities and resemblances among us, or the lack of them, were discussed, analyzed, and compared, as were our virtues and our failings. It was agreed, for instance, that my nose and my conceit were pure Cooper but that my coloring and quiet manner came from the Andersons, my mother's people. I was considered lucky to have inherited a head shaped like that of Grandpa Cooper - it stuck out behind something like the back end of an old-fashioned hammer. I shared this inheritance with only one of the dozens of Cooper cousins, and it was assumed that with it went Grandpa's brilliant mind. We were, accordingly, expected to do the family some credit. In the case of my cousin, Frank Rose, the assumptions found fulfillment, either because there was somethig to the idea to start with or because the expectations spurred him on to notable achievement. In high school he was already dazzling; as good-looking as anybody you'd ever want to have around, as popular as a movie star, a top athlete and a top scholar, he was elected president of any campus organization he happened to saunter near. By the time he was twenty-nine he was president of a college, and later performed brilliantly as President of the University of Alabama during years of intense crisis*. Time and Life magazines might have been impressed, but there was nothing remarkable about it to my aunts. To them the honors paid him had nothing to do with hard work, clever planning, or diligent study. It was just Grandpa's head, that's all. With that head, what did you expect? As for me - well, my head never did jut out as far as Frank's anyway.
My aunts, Jewell Smith and Addie Flowers, came with their families from Laurel. They had a city look, with beads and earrings and makeup-Aunt Jewell with her high cheekbones, her light reddish hair and fair skin, and Aunt Addie with her china-blue eyes, her prematurely graying hair, her pretty girlish dresses and her flirtatious girlish manners.
It would be interesting to see a family photo from the reunion to see what other resemblances there are between Anderson and the Coopers.

*Frank Rose was president when University of Alabama was desegregated in 1963.


Raw Data

On Sunday, Anderson has two book signings: Barnes & Noble, Metairie, 1PM and Octavia Books, NOLA, 4PM
On Monday, is Anderson's final NOLA book signing: Borders, Metairie, 12PM and he is the Keynote Speaker at the ALA Conference in New Orleans, 5PM. 18,000 are scheduled to attend. This is the first big conference to come to NOLA after Katrina.
On Tuesday, Anderson in Conversation with Charlie Rose at 92nd Street Y, NYC, 7PM (sold out)
These and other appearances in the coming weeks can be found on Anderson's Funhouse Calendar.
For those of you attending the New Orleans book signings this week, travel safely.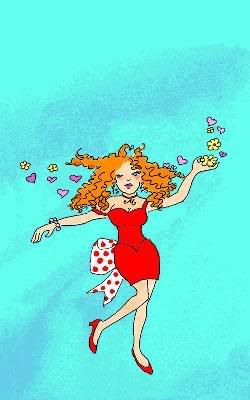 Looking for the Anderchronicles? Another brand new episode (#23) was just released today. Check it out at: