screencaps by bcfraggle



Short 1 hour show tonight. Apparently, Anderson didn't get to do his Hezbollah tour today. I'm not complaining. Over 300 people have died in the last 11 days and I'm concerned about his safety as well as the other journalists and their crews that have made the trek.


These pics are caps from AC360 but I think the original pics were taken by Yoray Liberman, a photographer from Getty Images that is following Anderson around the Middle East.
The AC360 blog was hopping this week with 18 posts, many of them from Anderson himself. I bet advertising space on the site is at a premium price. While Fox may be winning the TV ratings race, CNN is far ahead of the game with their website.
If you have posted to the AC360 blog more than once tell me you secret. I have tried and tried to post intelligent, non-fangurly comments several times and have only managed to get posted twice, once for Rob and
finally
last week for Anderson.
There are a couple of Anderfans whose comments get posted on every one of Anderson's posts. What's their secret?
On many Anderson fan sites I'll see fans complaining on how they can't view the comments certain times during the day. Other fans will reply saying CNN has locked down the comments or people trying to post are overloading the system. I don't know why it acts weird but I do know how to get around the problem.
So, I'll make a deal with you. If you'll tell me your secrets in getting your comments posted, I'll tell you the secret to viewing the comments even when it looks like its hosed up.
Here's my little trick! Usually when you can't view the comments for some reason the blog has been placed in archive (roll your mouse over the post link and you'll see 'archive'). When it does this, look on the right side of the page for the orange XML button. Clicking on it will take you to Feedburner which manages the AC360 blog RSS feed (
http://feeds.feedburner.com/Ac360blog
). From there, find the topic you want to view. Clicking on the topic will take you straight to the post with the accompanying comments. Hope this helps!
Now, tell me your comment posting secrets!
Raw Data
On Sunday night (23rd), Anderson will host a special edition of AC360 at 10PM EDT.
I'm loving AC360 7 nights a week but please CNN give Anderson a day off to sleep! His reaction time is slower (lots of uhs and stumbles) and the bags under his eyes are only getting bigger.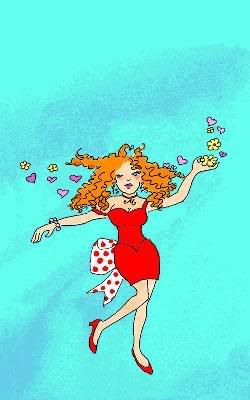 Looking for the Anderchronicles? Check it out at: