I am over the moon about President Obama giving Wall Street a dressing down on Thursday. AC360 opened with that news and the addition news that there would be a crack down on those big bonuses and perks. Ed Henry reported the good news and added that the government plans on making Wall Street accountable.

Tom Foreman took a closer look at some of the Stimulus money that is believed would not create many jobs. He broke the bailout boondoggle down like this:

$335 million for STD education
$420 million for flu pandemic prep
$100 million for lead paint clean up
$50 million for the National Endowment for the Arts
$650 million to transition from analog to digital television
$200 million for volcano monitors
$600 million for climate watching
$800 million for Amtrak
$8 billion for modernization of federal buildings

Thursday's panel was David Gergen, Dana Bash and Roland Martin. Discussed was the cluelessness of Wall Street execs and partisan politics.


Rod Blagojevich was ousted on Thursday as the Governor of Illinois. Jeffery Toobin was in the studio with Anderson to discuss the legal ramifications. It sounds like Blago is pretty much out of options and will face indictment in April.

The economy and the disastrous job market was the story John King brought us from Peoria. King interviewed a single mother of 5 who had lost her job at the Caterpillar plant and only had 10 more weeks of benefits to collect. My heart goes out to people in this type of situation.


I felt a bit like I was watching LKL not AC360 in the second half hour of the program as huge snippets of the Haggard interview with Larry King were shown. Anderson had psychiatrist Dr. Paul Dobronsky on to discuss Haggard. Along with talk of Haggard's statements and possible treatments there was also a mention of reversion therapy. Dr. Dobronsky is not a believer in this type of therapy, nor does he think it is effective.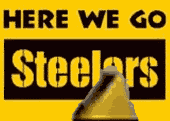 Even though I live in Arizona I was born and raised in the Pittsburgh area and will always be a Steelers fan. This weekend's Super Bowl is really a win win for me....I love my Arizona Cardinals but I'll be waving my terrible towel and cheering on the black and gold. Have a great weekend and go Steelers! ~Phebe
All content, unless otherwise cited, is ©
All Things Anderson
and may not be used without consent of the blog administrator.

All Things Anderson is a blog dedicated to CNN's AC360 and its host Anderson Cooper.