One thing Anderson has figured out is that if he wants to be successful he needs to surround himself with talented people. One person Anderson depends on every time he goes on location is CNN senior producer Charlie Moore. Cyn found an article about Charlie on the Athens (GA) Banner Herald website.

In the article, Anderson says "Charlie is the best producer I've ever traveled with. He is incredibly hard working. Even in the midst of very stressful situations, he is able to keep things in perspective and able to laugh at the absurdity of situations we sometimes find ourselves in. If I was in a jam anywhere in the world, there is no one I'd rather be with than Charlie Moore. I trust him completely. His talent, his judgment and his sense of fairness and decency are remarkable."

And Charlie says in the article, "Anderson is a compelling guy, a great reporter and has a passion to see the story and report on the facts. It is a wonderful experience to be on his team. My job is one in which I get excited thinking about the day when I come in each day."

Here is Charlie with his brother, Duncan in a Georgia Alumni magazine article ATA covered back in September 2007.



And here are some pics of Charlie hard at work...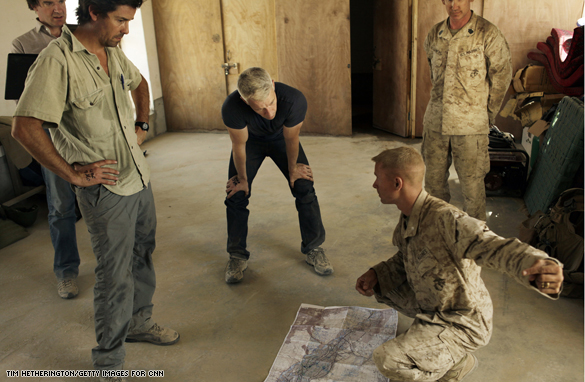 All content, unless otherwise cited, is © All Things Anderson and may not be used without consent of the blog administrator.
All Things Anderson is a blog dedicated to CNN's AC360 and its host Anderson Cooper.